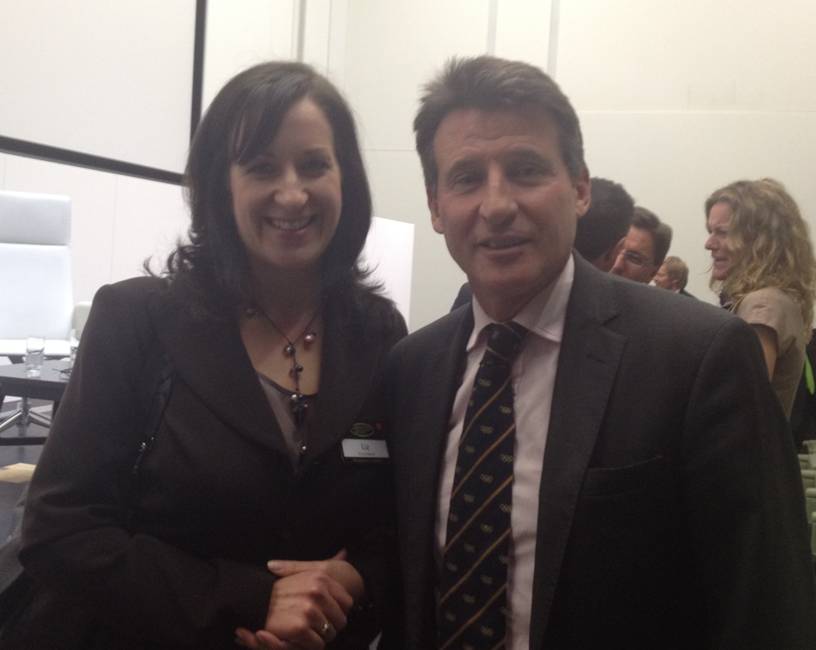 Its unlikely any of us will ever have to face a challenge as big as putting on the Olympics. But as Lord Coe showed last night, at the Marketing Society Annual Lecture, there is still much to learn for the rest of us, whether our challenges be about transforming brands, launching new products, or building our teams.
He walked us through the journey from an idea on a beer mat in a west london pub 13 years ago, through all the preparation and delivery of London 2012, into the legacy effect where he now hopes to really 'change the world'. Passionately told, and with many interesting and quirky side bars, and then through the Q&A with fellow Olympican Jonathan Edwards (pictured) there were 5 key learnings I took away…
1. Start with nailing the vision. He said it's not a precise science to figure out why you are doing what you are doing, what you want to achieve, but it's critical. It drives how you deliver, and how you make decisions and compromises, particuarly where your budget and ambition don't match. Keep coming back to what you are doing it for.
2. Be prepared to go through the phases. He talked about the stages you go through in trying to deliver a big idea. First the euphoria of getting the idea agreed (in their case, winning the bid), then the mass panic sets in when you look at the hugeness and complexity ahead. Then the 'instant experts' pile in who think they know better than you and want to take it in a different direction (in his case hard news pundits with low knowledge but looking for 'fiasco' potential). When things are tough, there's persecution of the innocent – with anything that goes wrong anywhere being blamed on the effort going into this idea. Then the relief of finally delivering is closely followed by the 'glorification of the uninvolved' where people who had nothing to do with it pile it to bask in the success. Much laughter ensued from this client and agency group who'd clearly seen THAT behaviour before!

3. Communicate often, and be open and transparent. Seb said follow your instincts, share even when it's difficulties you're admitting to. Communicate internally and externally – your own stakeholders and team, not just the general public. And be consistent: "When you're bored of the message, most people haven't begun to hear it yet"
4. Be brave picking your team. Go for skills, experience, people at the top of what they do, if you need those skills on board. Never mind if they've not done this exact job before.
5. Keep a proportionality. He talked of being able to 'triage' the most important things, and never to miss a single one of them – prioritise ruthlessly and avoid distractions of the myriad non-critical things.
Overall, passionate, charming and enthusiastic, he had this audience won over from the start. The videos of the Candidate City bid, and the London 2012 summary, rarely left a dry eye, and left us all remembering the glory and pride of last summer… and deep awe for one of the key men that made it happen.