Cadent – building purpose, positioning and positive action to face up to the UK's changing energy landscape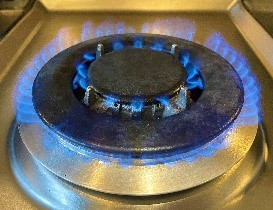 Tony Ballance, Chief Strategy Officer, Cadent Gas, says ….
"Working with Bluebabel has been hugely beneficial to our business. We needed to rally behind a new purpose and values – and develop a 'force for good' strategy.
Liz has this amazing blend of strategic and creative skills, which I have not come across previously. Liz has worked tirelessly with us over the course of over a year – taking us from early thoughts and concepts to a set of agreed force for good targets – that will hopefully set us apart from others in our sector. She has challenged us constructively throughout, and rolled her sleeves up so many times to develop absolutely first-class content that we could debate, and build from.
Liz has been such a pleasure to work with as she always gets me thinking – and has propelled us to produce things that quite simply we would have not been capable of. I intend to call on Liz as and when we need to refine and develop our thinking"
Anglian Water – Positioning to build positive public reputation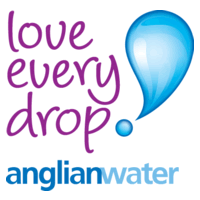 Ciaran Nelson, Director of Brand and Communications, says ….
"Bluebabel's network of highly experienced specialists have been invaluable in our brand journey. From helping us really understand where we were, through to a rich and superbly well evidenced strategy co-created alongside the in-house team, Bluebabel has been the ideal partner for us.
It would have been impossible to predict just how transformational the programme of work has been, but under Liz's guidance each step of the journey has built our confidence, and that of senior colleagues, resulting in substantial business change that reaches far beyond the basics of brand strategy.
I'm delighted to have been introduced to Liz and her network – they are a joy to work with"
SAB Miller – Positive action on violence against women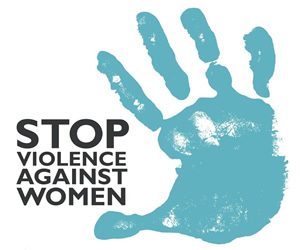 Anna Swaithes, Sustainable Development Director, SABMiller plc, says ….
"Liz blends a background in brand marketing with a strong understanding and real passion for sustainable development, and she is also one of the best facilitators I have come across. Here are two examples of Liz deploying these skills to great effect. Firstly, she took on the challenge of designing and running a workshop for marketing teams to explore the issue of violence against women, and generate ideas for how beer brands could respond and make a meaningful difference.
She worked closely with the internal team and with external experts from NGOs to facilitate a highly productive discussion on a very sensitive topic, and created momentum for action. A second example was delivering a global cross-functional event for almost 200 people – in roadshow format – with the objective of inspiring them about potential sustainability-related brand activities. She masterminded ten workshops simultaneously, and used giant visual stimulus to trigger ideas.
On both occasions, Liz's attention to detail in planning and delivering the event, her knowledge, and her energetic style meant that people left feeling energised, inspired and committed."
Cotswold Outdoor – Purpose and positioning for outdoor retail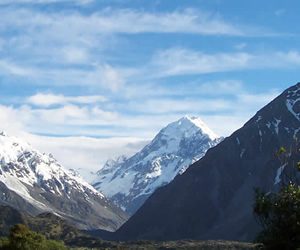 Kate Franklin, Marketing and Omnichannel Director, O&CC Group, says ….
"Over the past year Liz has inspired, coached and supported us in developing a Group purpose and a customer and creative positioning for both Cotswold Outdoor and Snow + Rock. She has played a big part in engaging business teams behind the new strategy and activation bringing in an outside view, knowledge of other brands, and facilitation techniques to inspire fresh and productive thinking.
Using her deep knowledge of research techniques and supported by Fiona, an experienced qualitative research associate, Liz helped identify and optimise the right route from a range of options and ensured that the final outcome is one that resonates both internally and externally."
Ursus – Repositioning a 'national pride' brand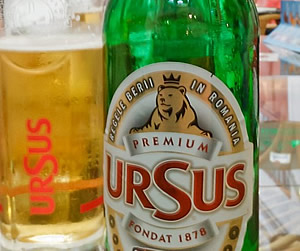 Stefan Teodorescu, Marketing and Innovation Director, Ursus Breweries – Asahi Holding (Romania), says ….
"Liz worked with us to help re-position Ursus brand after several years of decline. She laid out a clear process centred around several stages of workshops with our internal teams and agencies. Using our existing insights she helped us develop potential platforms for the brand, and evaluate these with consumers to optimize them to one winner. Liz brought to the process a lot of brand knowledge and an energetic facilitation style. As a result, Ursus brand was successfully re-positioned and got back to growth in a very competitive market situation."
Dreher Breweries – Sharpening up brand positioning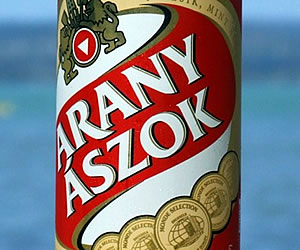 Brendan Williams, Marketing Director, Dreher Breweries (Hungary), says ….
"Liz gave us a short sharp injection of help to sharpen up the positioning of our key mainstream brand. It operates in a tough competitive context where it was extremely difficult to carve out a differentiated brand purpose. We'd done rigorous work and were nearly there but just couldn't quite get the winning answer. In just 3 days Liz got up to speed on our work, and ran an inspiring day's session with us to point out opportunities for improvement, give us fresh perspective, and facilitate us in crystallising a better answer.
Ultimately it's the result that matters and this work directly contributed to quickly growing total equity and turning around consumption frequency for the first time in ten years. Nothing short of amazing."
Principality – Creating purpose and positioning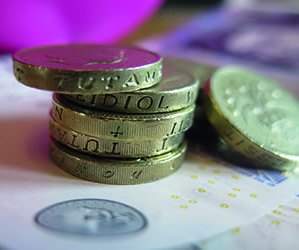 Hannah Poulton, Head of Multi-Channel Communications, Principality Building Society, says ….
"Liz has been instrumental in helping our organisation through the journey from acknowledging the need for purpose and positioning, through defining it and starting to implement and embed it in our culture, all the time bringing constructive challenge and encouraging us to look at things in different ways.
She has helped us gain credibility and airtime for brand at Board level in the organisation and is one of the best facilitators I have ever worked with. She has the ability to quickly adapt her style based on the dynamic of the situation and has drawn out excellent results from diverse groups of people, from frontline staff right up to Board level, through a range of tools and techniques that she combines with a vast knowledge of and experience of brand strategy. She has also helped us ensure that we have gained value for money from our qualitative customer research on the project by helping us focus on the key issues to explore and then presenting them in a way that is meaningful and actionable for the project. In addition to the practical skills and knowledge that she brings to the table, written output from Liz is always presented on time and to an exceptionally high standard."
Helen Sandford, Head of Customer Insight and Strategy, Principality Building Society, says
"Liz has been instrumental in helping us as a business to define and agree on our organisational purpose. As a brand consultant, she brings with her a vast knowledge in brand strategy and formulation which when combined with her unlimited passion and dedication is a great combination to drive results and action. I have thoroughly enjoyed working with and learning from Liz, and would happily recommend her to anyone."
SAB Miller – Integrating sustainability into brand marketing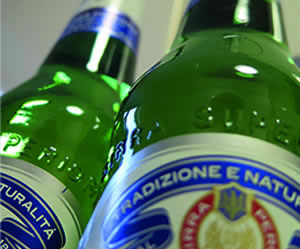 Robbie Millar, Director: Innovation and Brand Propositions, SABMiller plc, says ….
"Liz has a deep understanding of both brand strategy and sustainable development. It was this unique and compelling combination that made her the perfect partner as we developed our brand sustainable development approach. The outcome is a pragmatic and straightforward framework that multiple markets have now tested and adopted, with great success."
Andy Wales, SVP Sustainable Development, SABMiller plc, says
"Liz uniquely marries a marketing background with in-depth sustainability knowledge. As a result she's been able to create pioneering new tools and approaches for us to integrate our sustainability ambitions into existing marketing approaches, working directly within the marketing teams. Workshops have been high energy, creative and insightful, and we've now got marketing people highly motivated to help their brands be a force for good. I'd recommend GreenBabel as an expert partner for any business wanting to engage marketing with the sustainability agenda."
Homebase – Shaping business with fresh purpose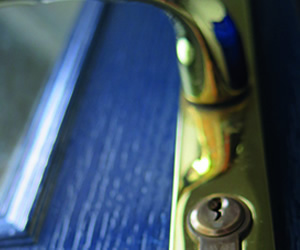 Jo Kenrick, Marketing Director, Homebase, says ….
"I had worked with Liz in the past and been very impressed with her approach, so I had no hesitation bringing her into Homebase to work alongside the Board on business purpose and strategy. She gained their respect quickly, which is not easily done, and provided insight, stimulus and challenge. She has great confidence and poise in front of senior people, and was able to lead us through the process to a fantastic output which has gone on to shape our business approach across many if not most areas where we need to take decisions. She has been extremely good value for money for our business in terms of the difference she has made.
She has a tremendous blend of intellect and strategic capability, combined with an instinctive understanding of what brands and products mean to real people in the real world, both as employees and consumers. She can adapt her language to the culture of a business and quickly make herself part of the team, so that her interventions are respected and get traction. She is flexible in how she works, with multiple tools at her disposal to help with challenging stages of the journey, and brings humour and warmth into the room. I enjoy working with her and find that I can do some of my best thinking with her support."
Fairtrade – Making purpose commercial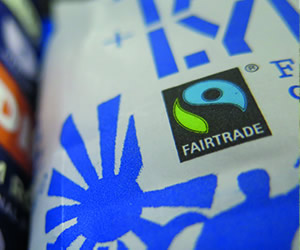 Cheryl Sloan, Director of Public Engagement, Fairtrade Foundation, says ….
"GreenBabel provided the Fairtrade Foundation with branding expertise during 2014 to support us in considering how we leverage our brand in the business-to-business marketplace to better deliver on our mission. Liz knows the sector exceptionally well and balances great practical understanding with the ability to push and build a strong vision. She has great skills in bringing along the non-marketers, and I have been extremely impressed with the quality of the output (and service). A really enlightening process and great value added."