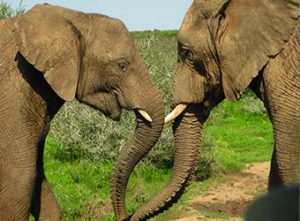 'Positive Action' is about finding ways for your brand to tackle issues that affect people and the planet in the communities in which you operate.
But, this isn't just feel-good philanthropy. It's about creating a deeper engagement with consumers by demonstrating that you care about what they care about. That you stand for something meaningful and enduring.
It means creating brand resonance through action not just words: Creating a proof point of your purpose, where you show your total commitment. And that means it's also a valuable shortcut to building equity in people's minds, by strengthening the associations you want to demonstrate, and building a meaningful interaction with them that goes beyond communication. Which marketer wouldn't want that?
Challenges we help solve for clients include:
How can we get deeper engagement with our consumers by showing what we care about?
How can we tackle this big category negative in a way that builds consumer trust?
How do we develop brand activity that does good but works for the brand, rather than just 'giving away money to good causes'?
How do we bring marketing and CSR/sustainability people together to talk the same language and make progress?
What does our new purpose and positioning mean for our CSR programme?
How do we communicate our sustainability credentials to consumers in a way that doesn't have risk of 'greenwash'?
How can we justify trying to be more sustainable or 'for good' when the commercial return pressures are so high?
Which partnerships would be best for us to tie up with, where does it really help the brand?
Skills that bluebabel can bring to these challenges are many:
A model of 'positive action' – what 'good' looks like to get the triple win of brand-consumer-society benefits
In-depth sustainability expertise, talking the language of CSR and sustainability teams, for example the UN's Global Goals for sustainable development
In-depth understanding of marketing processes, objectives and methods, so can identify the opportunities for change
Specific expertise in brand's use of certification labels (Fairtrade, MSC, FSC etc), based on pioneering research amongst senior brand marketers
External inspiration – many case studies of brands tackling the triple win (society-consumer-brand), and what to learn from that
Capability development expertise – design and delivery of training programmes and workshops, to inspire, inform and equip, and redesign of processes where needed
A wide network of possible experts, from NGOs to academics to associates, who can be called on to help or partner on specific challenges
Facilitation – design and delivery of workshops that pool agendas and expertise to create new exciting solutions
Audience insight – qual and quant research with consumers, customers, stakeholders, brand critics and influencers, commentators, leadership teams, or employees