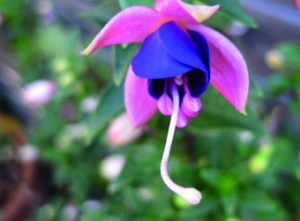 What do you want to stand for in the minds of your target audience, what associations do you want to create? What will make you magnetically attractive to customers?
Positioning is an intent, a strategy. It's about identifying and delivering your unique point of difference within your category. What you end up creating when you implement positioning is equity, positive or negative, which will build up in their minds as the consumer experiences your brand. If you want to shape that, rather than just see what occurs, then you need a clear, well-crafted positioning that you and the business know how to implement.
Crafting a positioning that is differentiated, credible, relevant and motivating to your target audience isn't easy. We like juggling the raw materials of insight, creativity and participation, and make it a challenging and exciting iterative process. Most of all we get to a clear, simple, yet rich idea.
Challenges we help solve for clients include:
"We need a new brand positioning, the brand is stagnating"
"We've done some positioning work and have a proposition, but it's not really rich enough to move us forward"
"We've done some good work in digital, and in PR, but we need to now bring it all together in a more powerful way"
"The competitors are all over us, the price pressure is reducing margins, where has the brand strength gone?"
"We need to differentiate these brands in the portfolio from eachother, to maximise our market opportunity"
"We need to know what we can line extend under this brand, and what should be a new brand"
"Our architecture is a mess, we've so many sub-brands and line extensions, we seem to be losing the core"
"We need to engage the whole business in the brand, there's so much to be done on the customer experience and brand should drive that"
Skills that bluebabel can bring to these challenges are varied:
Powerful insight – into cultural context, competitors, consumers, customers, stakeholders, employees, brand critics and influencers
Clarity of direction – mapping out strategic alternatives in a way that makes sense and makes clear choices evident
Ideas – sometimes you want to create ideas yourself, sometimes you want a 'starter for 10' of possible idea directions/brand concepts
Useful tools – archetype-based methods of idea creation, and both new and tested frameworks for markets, brands, architectures, and portfolio management
External inspiration – from academia, other brands, other categories, media and culture
Distillation – combining complex things into simple alternatives at each step
Faciliation – designing and delivering workshops that bring the right people, teams, and agencies together to debate, create and decide
Driving process – setting up clear process and milestones, managing expectations of stakeholders and teams, tight on deliverables
Strategic steering – once strategy is decided, remaining the voice of that strategy through creative platform development, internal implementation and activation
Presentation – putting together the 'wow' selling story that brings the strategy to life and enables people across the business to 'get it'